The Ticket Shark – Traffic Ticket & DWI Lawyer – The Woodlands & Conroe
Traffic Tickets? DWI / DUI Charges? Facing Criminal Charges? You don't have to face your traffic tickets and moving violations alone. There is a new defense attorney in Town and he has an unbelievable amount of experience. Introducing The Ticket Shark.
The Ticket Shark, Attorney Todd Lehn- (936) 377-4275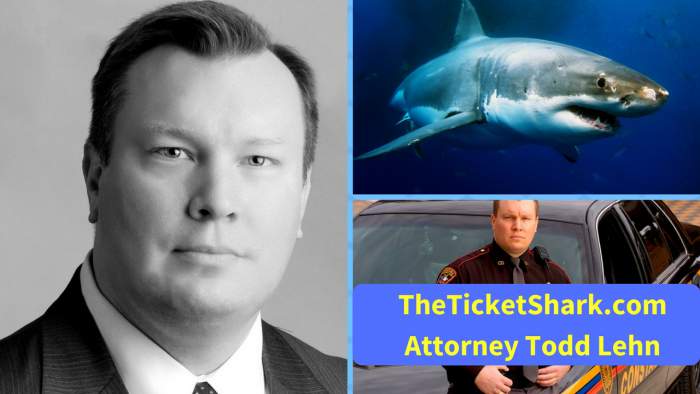 Criminal Attorney Todd Lehn has a unique story among criminal defense lawyers…he's spent time on the other side of the aisle…both as a criminal prosecutor and as a law enforcement officer.
If you have been charged with a crime in Conroe, The Woodlands, Spring, Tx and the surrounding areas, then you should give THE TICKET SHARK a call.
PRACTICE AREAS – MONTGOMERY & NORTH HARRIS COUNTY TEXAS
Traffic Ticket Defense | DWI / DUI Defense | Driving While License Invalid | All Alcohol Related Crimes | Possession Charges | Criminal Defense Attorney
(936) 377-4275 | (937) 37-SHARK
Mr. Lehn is a former criminal prosecutor, a U.S. Navy Veteran, and a 20 year Law Enforcement veteran. He helps clients in North Houston, Montgomery County, and North Harris County, Tx who have been charged with a crime. The Ticket Shark focuses on criminal defense.
Client Testimonial – The Woodlands Traffic Ticket Lawyer
I was pulled over and cited for speeding by a Constable from Precinct 3 Montgomery County in September 2017. I could have called any attorney to defend my case…Hell, I am an attorney. But I called Todd Lehn, The Ticket Shark! That's because Todd Lehn is the attorney that attorneys call when they need a criminal defense lawyer in The Woodlands / Conroe area. I go with experience every time, and if you can find a criminal defense lawyer with experience as a criminal prosecutor and 20 years of law enforcement experience, then you know you are working with the best. That's why I called The Ticket Shark. Less than 3 days later all charges were dropped. –Dustin Sanchez, Attorney
The Ticket Shark
If you're on the north side of Houston, then you need to remember the name…"The Ticket Shark," just Google it or ask Siri the next time you find yourself staring at some flashing lights in the review mirror.